Maritime Construction Services (MCS) started a project in December 2020 to support the Australian Antarctic Program by resupplying Australian stations and changing over personnel during the 2020-21 summer season. The project involved three voyages to Casey, Davis, and Mawson research stations in Antarctica, with the first voyage departing on 9 January after loading cargo and equipment for resupply, and expeditioners boarding the 140-meter long MPV Everest, an ice-strengthened ship capable of breaking sea ice up to one meter thick. The vessel can carry bulk fuel and up to 96 twenty-foot containers on its decks and has a helipad above the bridge. The project was successfully completed, with stringent quarantine measures by MCS and AAD in place to prevent COVID-19 cases on the vessel. However, during the last trip, a fire broke out in the engine room upon return to Hobart. The fire was put out quickly by the onboard systems and marine crew. The MPV Everest was then redirected to Perth instead of Hobart where all crew and passengers were disembarked safely.
We have taken all necessary measures to investigate the cause of the fire and ensure that it will not happen again in the future.
Despite this incident, we are proud of the successful completion of the three trips, and we remain dedicated to delivering high-quality services to our clients. We will continue to work closely with our partners and industry experts to assess the situation, improve our processes, and prevent similar incidents from occurring in the future.
DP3 Multi-Purpose Vessel EVEREST
The Multi-Purpose Construction vessel EVEREST is built to the latest standards and equipped with a wide range of capabilities and features. Due to its unique characteristics, the MPV Everest can continue operations safely, under the most challenging conditions. With 1,400m2 of deck space a large quantity of project equipment or subsea structures/parts can be brought on board or lowered. The EVEREST is equipped with a 250MT Active Heave Compensated crane and three state-of-the-art ROV's, 18 men SAT system making the vessel particularly suited for subsea construction and other specialized projects.
The DP3 1A Super ice class multipurpose vessel EVEREST can handle the severest Polar conditions. Built to the latest standards this state-of-the-art vessel continues to work safely where other vessels must stop.
Press Release Engine Room Fire 210411 (394 downloads)
Press Release Engine Room Fire 210405 (503 downloads)
MPV Everest Minor Incident (384 downloads)
Press Release MPV Everest Arrives in Hobart (446 downloads)
MCS Awarded contract by AAD for Supply Services in Antarctica (661 downloads)
Project contacts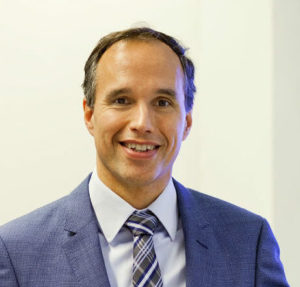 Erik de Haas
Commercial Manager