Extensive experience in pipelaying, both onshore and offshore with over 2167km of pipeline installed:
onshore
offshore
river crossings
shore approaches/shore pulls
Shore Approaches
MCS is specialized in the Construction Management, Engineering and Offshore Execution of Shore Approaches. Our home is the area where onshore pipelay contractors and offshore pipelay contractors feel uncomfortable. The zone too deep to stand, but too shallow for a vessel. In this zone we perform:
Concept development, Engineering and Planning of the works.
Equipment rig up and mobilization.
Pre-trenching
Hold back anchor installation
Establishment of pull winch and beach pull cable deployment (with our own linear winch)
Pipeline Buoyancy Manufacture, Attachment and Removal
Beachpull operations / Shallow Water Pipelay
Backfilling
Pipeline Post trenching if required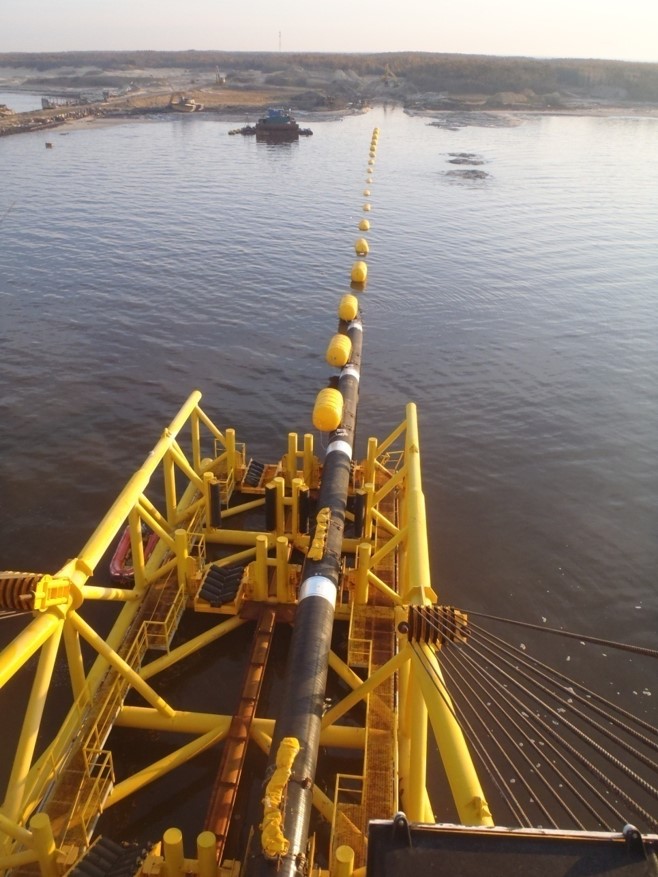 Pipelay
MCS can provide pipelay services from onshore, through the shore approach all the way to deep water. The (ultra) shallow sections of the pipelay are performed with smaller pipelay barges, whereas vessels with higher tensioner capacity can be used for installing large diameter pipelines at large water depths. All using the S-lay methods. For even deeper waters, the MPV Everest, can be equipped with a flexible or J-lay installation tower.
This all in the most challenging conditions.
Tie-Ins
Following extensive engineering and preparation, the above water tie-ins of already laid pipelines is performed with our vessels equipped with davits of 100MT capacity each.